Invited Speakers
Keynote Speaker: 
Alexander Rehding (Harvard University)
"Transcending the final frontier: The Golden Record and Listening in Outer Space"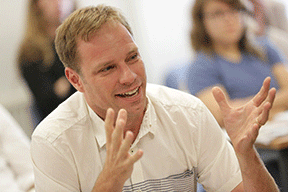 Alexander Rehding is a music theorist with a focus on intellectual history and media theory. This has taken his work in a number of different directions from Ancient Greek music to the Eurovision Song Contest—and even into outer space. His research has contributed to Riemannian theory, the history of music theory, sound studies, and media archaeology. The wider ramifications of questions of transmission and reconstruction led Rehding to an engagement with musical media, including notation as well as recording technology and instruments of music theory. He has also queried music theory's engagement with the musical repertoires of other cultures, resulting in such work as his article, "Music-Historical Egyptomania 1650-1950," which was awarded the 2014 Forkosch Prize by the Journal for the History of Ideas. Rehding's recent work has particularly explored the interaction of music theory with culture, technology, and nature, as in his work on ecomusicology. In a current project in the digital humanities that he is currently preparing with an international team of researchers, called An Intergalactic Music Theory of Everything, Rehding uses the "Golden Record" of the Voyager mission (1977) as a starting point for a multi-media exploration of how we might use music to communicate across cultures, species, even planets.
Rehding is currently the Fanny Peabody Professor of Music at Harvard University, where he has been on faculty since 2003. At Harvard, Rehding has been named an Affiliate of the Department of Germanic Languages and Literature and an Associate of the Center for European Studies and the Center for the Environment. From 2006 to 2011 Rehding served as co-editor of Acta Musicologica (the journal of the International Musicological Society), and has been Editor-in-chief of the Oxford Handbook Online series in Music since 2011. He has also been awarded numerous awards and fellowships, including Guggenheim, ACLS, Mellon, Humboldt, and Radcliffe.
---
Workshop Leader:
Patrick McCreless (Yale University)
Click here for workshop information and instructions for participants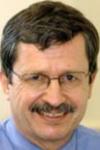 Patrick McCreless is a music theorist with wide-ranging interests—from the analysis of music from the 19th and early-to-mid-20th centuries, to concepts of rhetoric and gesture as analytical tools, to the history and current state of music theory. Throughout his career, he has written on Wagner and on the music of the late nineteenth century; his most recent such project is his collaboration with the literary scholar Adrian Daub in writing all the entries on the Ring for the Cambridge Wagner Encyclopedia. He has also had a long-standing interest in the music of Shostakovich and Russian music in general, as well as in music that has an established presence in the concert repertory, but is under-studied in musical scholarship. McCreless frequently writes about the intellectual history of music theory, and about its practice, function, and health in the contemporary musical world.
His concern with music theory as a discipline has not been limited to scholarship; he has served the Society for Music Theory in a number of positions, one of which was President of the Society from 1993 to 1995. Before coming to Yale in 1998, he taught for fifteen years at the University of Texas at Austin, where he was Associate Director of the School of Music, and five years before that at the Eastman School of Music. He currently has an affiliate faculty appointment in Yale's German Department, and is a Senior Research Fellow in Yale's MacMillan Center for International and Area Studies.